Wastewater Service and Billing
The City of Jonestown currently provides wastewater service to properties in The Hollows only. If you wish to start service, please complete an Application for Wastewater Service and submit to the Utility office at the address below.
Bills are sent out monthly on the 1st and due by the 25th. Payments can be made in person, by mail, or online with credit card, electronic check or electronic fund transfer. Credit card and online payments will incur a small service charge.
Pay my Wastewater (SEWER) bill online - Note This is NOT for your Water Bill. Water is provided by Jonestown Water Supply Corporation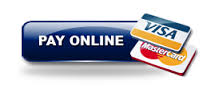 Mailing Address:
City of Jonestown, Attn: Utility Billing, 18649 FM 1431, Suite 4A, Jonestown, TX, 78645
Questions: Contact Rose at 512-267-3243 (option5), or rfearon@jonestowntx.gov