IN CASE OF EMERGENCY DIAL 911
Area emergency services are listed below. For non-emergent inquiries or questions, call the numbers below. If you have an emergency, DIAL 9-1-1.
---
Jonestown Police Department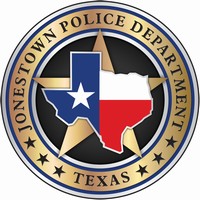 Contact Information
Emergency Phone: DIAL 9-1-1
Non-Emergency Dispatch: 512-974-0845, Option3
Main Office Phone: 512-267-7007
Admin Fax: 512-267-3369
Email: policeinfo@jonestowntx.gov
Jonestown PD Staff
Police Administration:
Paul Taylor - Chief of Police
Tommy Headrick - Commander
Alma Farries - Command Staff Support
Criminal Investigations:
Andy Sheehan - Detective Sergeant
Patrol:
Glenn Roberts - Patrol Sergeant
Forms and Fees
Compliments & Complaints
Outstanding service is paramount to our department. Whether your contact with our Officers or Employees was outstanding or caused you concern, we would like to hear from you.
Please email afarries@jonestown.org to inform us of your compliment or complete a complaint form and return it to the Jonestown Police Department.
Fees
Alarm Fees (residential) Due Annually: $35.00
Alarm Fees (commercial) Due Annually: $75.00
Fingerprinting Fee: $10.00
Accident Reports: $6.00
Offense Reports: $0.10
Payment Options: We accept online payments for; AccidentReports/AlarmFees both Residential/Commercial

Cash
Credit Card 3% charge with a minimum of $3.00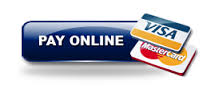 NOW HIRING POLICE OFFICERS AND RESERVES! To apply fill out the City's Employment Application
---
Police & Community Partnership
Welcome to Jonestown Police and Community Partnership. Come here to find out what's new, and find out about Police sponsored events & programs taking place in our community.
HELP US KEEP YOU SAFE! Learn why your house should be clearly marked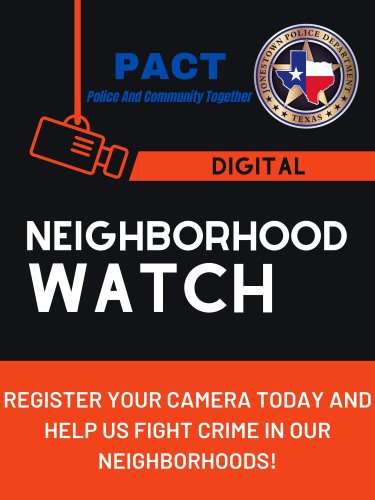 Participation in the voluntary Digital Neighborhood Watch program does not grant the Police Department direct remote access to any cameras on private property, but instead residents may voluntarily add their name to a list to be kept on file so the police know who to contact if a crime takes place in an area to see if footage is available. Please fill out the following information to join the Jonestown Police Department's Digital Neighborhood Watch Program. Information provided will be for official use only. Date of birth is required so we can verify your identity in our system. Your personal information will remain confidential and not be distributed except as required by law or court order.
---
Emergency Management
There are actions that should be taken before, during and after an event. The City of Jonestown is working hard to identify the hazards that could happen in our area and plan for the unique actions for each. State & county emergency management offices can help identify the hazards in our area and outline the state and county plans and recommendations for each.
Please take time and visit the following links to this important information and share the hazard-specific information with family members and include pertinent materials in your family disaster plan.
City, County, State & National Emergency Management Information
Preparing for a Disaster
Emergency management also involves being prepared for disasters. Be informed, plan ahead, and be ready to take action. The websites below will help you get started in making your own plan and putting together a disaster kit for yourself and your family.
Planning ahead for disasters - Ready.gov
Make a plan, build a kit, get informed - Texasprepares.org
Sign-up for Emergency Alerts
Sign up for your local emergency alerts today! Be notified by your local emergency response team in the event of emergency situations or critical community alerts. Examples include: evacuation notices, bio-terrorism alerts, boil water notices, and missing child reports.
Sign up for County Burn Ban Status notifications. Receive a text from the Travis County Fire Marshal's office when the burn ban status changes. A message will only be sent out when the burn ban has been lifted or a new ban put in place.
Sign up for LCRA FONS notifications. The LCRA Flood Operations Notification Service (LCRA FONS) notifies subscribers of flood operations at dams along the Highland Lakes by email, text and/or a recorded phone call. This is a free service.
---
Firewise Resources for Jonestown, Texas
The National Fire Protection Association's Firewise Communities Program encourages local solutions for wildfire safety by involving homeowners, community leaders, planners, developers, firefighters, and others in the effort to protect people and property from the risk of wildfire.
The program is co-sponsored by the USDA Forest Service, the US Department of the Interior, and the National Association of State Foresters.
For more information visit: Firewise.org
On Facebook: NFPA's Firewise Communities Program and City of Jonestown Firewise
The Chipping and mulching aspect of this program as administered by the City of Jonestown has now been completed and is no longer available, however, the educational portion of this program is ongoing.
---
Travis County ESD #1 Fire Department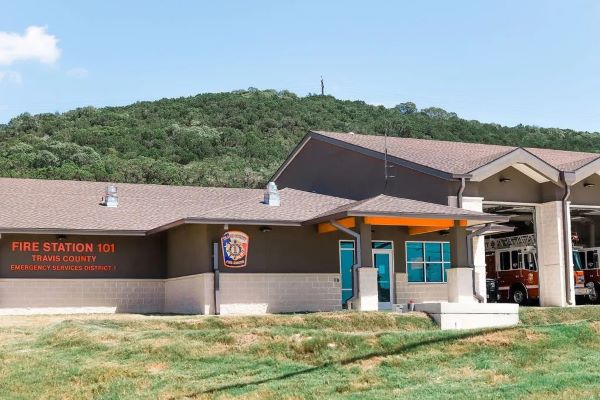 Travis County ESD 1 provides fire protection, rescue, and emergency medical services for the cities of Lago Vista, Jonestown, Point Venture and large unincorporated areas of Travis County. Travis County ESD 1 maintains and operates seven fire stations, which are manned twenty-four hours a day with three personnel who cross staff engines, brush trucks and rescue squads. Included in the operations are six engines, two quints, one ladder, six brush trucks, one tender, one heavy rescue, two boats and one fire rescue UTV.
The area protected by Travis County ESD 1 is a favorite boating, fishing, and recreational lake for thousands of tourists. In the northern portion of our district are ranches, farms, small communities and a U.S. Fish and Wildlife Preserve. Much of the hill country is a haven for white tail deer, dove, hog, and turkey hunters. The wildlife preserve is a refuge for the Black Capped Vireo and the Golden-Cheeked Warbler (two endangered bird species), making it a favorite for bird watchers.
Head over to Travis County ESD 1 Website for more!
Contact Information
Location: 20624 FM 1431, Suite 5, Lago Vista, TX 78645
Mailing Address: P.O. Box 4539, Lago Vista, TX 78645
EMERGENCY DIAL 9-1-1
Office Phone: 512-267-0080
Fire Dept. Phone: 512-267-3586
Fax: 512-267-2105